HOW TO HELP
You can help by visiting us, donating money, giving necessities, or coming to volunteer. Any help is greatly appreciated!

All money donated will be used mostly for school tuition, food, clothes, and

up-keeping

of the site.

1 month of School Tuition for Kindergarten and Primary School children = $30 per child
1 year of School Tuition for High School Children = $150 per child
100 eggs = about $12
10 Bags of Rice = about $250

If you would like to give us things directly, items/things we need most are:

Food (rice, eggs, chicken, etc.)



Clothes (any sizes)
Books/School Supplies

Address:

601/602 Khu Vuc Binh Trung - P. Long Hoa - Q. Binh Thuy -TPCT

**to visit, please call us in advance for more detailed directions**Phone #: 07103. 888 542
Thank You!
---
Powered by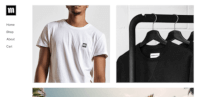 Create your own unique website with customizable templates.